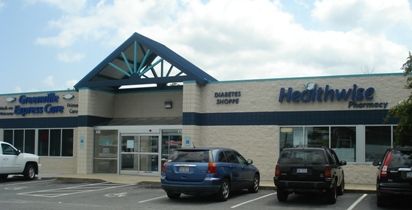 Healthwise Pharmacy is Greenville's premier full-service pharmacy. Opened in 1998 striving to provide Greenville and the surrounding area with a one stop healthcare facility. Marcie Parker, PharmD & MBA became a member of the healthcare team in 2002 advancing to Pharmacist Manager and in 2015, purchased the pharmacy and has dedicated the business to providing high quality service while supporting the local community. In an effort to better serve the community Healthwise Pharmacy became ACHC Accredited and a Vital Care Franchise, with these professional enhancements, Healthwise began providing full-service Home Infusion Therapy as well as Nutrition Consultations and TPN management and In 2021 Healthwise and it partner location began servicing North Carolina, South Carolina, And Virginia but one thing has remined the same, since its inception, Healthwise has been known as the experts in compounding for eastern NC.
Healthwise Pharmacy provides four full time Pharmacists setting them a notch above the competition in staff expertise. We offer a wide array of services such as, but not limited to Home medical equipment, Diabetic shoes and supplies, Compounding, Bio-Identical hormone replacement therapy, Infusion Therapy, both in the home and at suite locations, Ostomy supplies, Natural Products, Cholesterol and Blood pressure screenings, vaccinations, Retail Prescription services and Free Delivery for prescription medications. The staff at Healthwise Pharmacy is here to help and have the tools and experience to help our patients "Live Life Better."
Marcie Parker, PharmD, MBA
President
Marcie has been at Healthwise Pharmacy since 2002. She purchased the pharmacy as the sole owner in 2015. Her expertise is in IV home infusion, compounding, and retail pharmacy. She takes great pride in servicing our patients across the Carolinas while striving to be the best in our industry. Marcie graduated from ECU with a Bachelor's in Biology and from Campbell University with a Doctorate of Pharmacy and a Master's of Business Administration.
Michelle Hudson, RN, IgCN
Judy Tripp
Durable Medical Equipment Manager
Durable Medical Equipment -DME
Open Position - DME Billing
Thierry Almendarez, DME Delivery
Tiffany Wright, CPhT
Specialty IV Intake Technician
Soraya Cotto, CPhT
Specialty IV Intake Technician
Melanie Lloyd, CPhT
Acute IV Intake Technician
Alysia West, CPhT
Acute IV Intake Technician