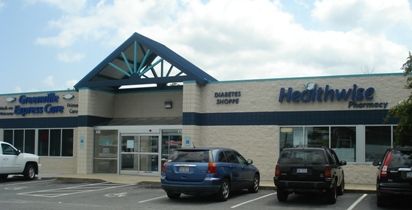 Healthwise Pharmacy is Greenville's premier full-service pharmacy. Healthwise Pharmacy opened in November of 1998 striving to provide Greenville and the surrounding area with a "one stop" healthcare facility. Marcie Parker, PharmD, MBA became a member of the healthcare team in April 2002 advancing to Pharmacist Manager in May 2005. In July 2015 Marcie purchased the pharmacy and is dedicated to providing high quality service while supporting the greater Greenville community. Since its inception, Healthwise has been known as the experts in Compounding for the greater Pitt County area. In an effort to better serve the community Healthwise Pharmacy became ACHC Accredited and a Vital Care Franchise in 2005. With these professional enhancements, Healthwise began providing full-service Home Infusion Therapy as well as Nutrition Consultations and TPN management.
Healthwise Pharmacy has three full time Pharmacists setting them a notch above the competition in staff expertise. We offer a wide array of services such as, but not limited to Home medical equipment, Diabetic shoes and supplies, Compounding, Bio-Identical hormone replacement therapy, Infusion Therapy, Ostomy supplies, Natural Products, Cholesterol and Blood pressure screenings, Retail Prescription services and Free Delivery for prescription medications. The staff at Healthwise Pharmacy is here to help their patients "Live Life Better."
Learn more about us by viewing our Healthwise Pharmacy Video!
Pharmacists & Management Staff:
Marcie Parker, PharmD, MBA
Marcie has been at Healthwise Pharmacy since 2002. She purchased the pharmacy as the sole owner in 2015. Her expertise is in IV home infusion, compounding, and retail pharmacy. She takes great pride in servicing our patients across the Carolinas while striving to be the best in our industry. Marcie graduated from ECU with a Bachelor's in Biology and from Campbell University with a Doctorate of Pharmacy and a Master's of Business Administration.
Amanda Wooten, PharmD
Amanda is a native of Eastern North Carolina and moved to Pitt County with her family in 1990. Amanda received her Doctor of Pharmacy degree from the University of North Carolina at Chapel Hill School of Pharmacy in 2004. She has over 20 years of pharmacy experience. Amanda began working at Healthwise Pharmacy in July 2007. She has completed certificates in vaccinations, Bio-Identical Hormone Replacement, CPR and MTMs. Amanda is an active preceptor for UNC Chapel Hill and Campbell University pharmacy students.
Michelle Hudson, RN, IgCN
Tracey Whitley, RN
IV Department and Nursing Manager
Judy Tripp
Durable Medical Equipment Manager
Home Infusion Therapy Staff:
Pharmacy & Compounding Staff:
Customer Service Representatives:
Durable Medical Equipment Staff: